Carbrooke
Millennium Green, also known as Carbrook Village Millennium Green, is a
10 acre site
in the village of Carbrooke, Norfolk. Carbrooke is a beautiful space full of indigenous wildlife, trees and wildflowers. It is used by people from within the village and beyond
History of the Green
Edit
Millennium Feature
Edit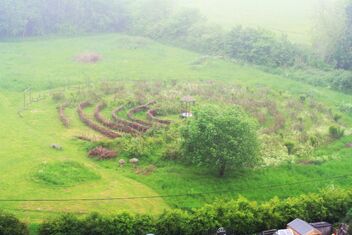 Carbrooke has a 'living maze' made up of a mix of Dogwood and Willow. It is made up of 8 rings with a small tower in the middle. By using this material it allows us to harvest materials from the maze to plug gaps or replace whole sections. In 2016 Carbrooke replaced over 100 metres of the maze. All of the materials have been harvested from our green.
Other Features
Edit
The Green also has an amphitheatre and children's play area, as well as walks and trails across the site.
Nature & Wildlife
Edit
There is a wildlife pond.
Fundraising and Events
Edit
We are a small group with a big site to look after. We run a number of fundraising events per year in order to keep the green open.
Nearest Millennium Greens
Edit
External Links
Edit