Not to be confused with Lumb Millennium Green in Lancashire.
Lumb Brook
Millennium Green is in Warrington, Cheshire. In contrast to its near neighbour,
Halton Village
, Lumb Brook is a fair sized green with big fields and lots of trees. One side is bordered by the brook, which has various bridges over to the roads and houses on the other side. On the other side is more fields and countryside.
6 Cobbs Ln, Appleton, Warrington WA4 3BY
History of the Green
Edit
Millennium Feature
Edit
Other Features
Edit
The Green planted an orchard recently, including a number of apple trees.
Nature & Wildlife
Edit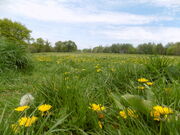 Lumb Brook has the brook running through it, the orchard and various fields and groups of trees, so there is a fair variety of mostly native plants and animals to be found.
The Green runs a number of events for fundraising and community involvement.
Facilities
Edit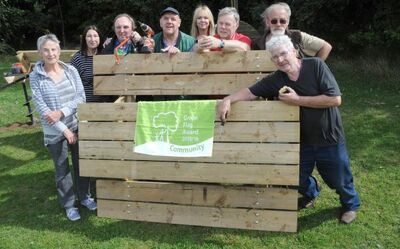 Picnic tables were installed in 2015
Fundraising & Sponsorship
Edit
Awards and recognition
Edit
Lumb Brook won a Green Flag award in 2015.
Nearest Millennium Greens
Edit
External Links
Edit