Mawdesley Millennium Green is in Mawdesley, Ormskirk, Lancashire.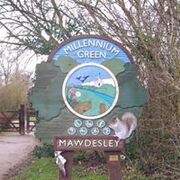 To quote their Facebook Page:
To provide fresh air and open space for people of the village
Opened with great effort, excitement and celebrations in June 2000, the Millennium Green has been a major asset to the village ever since. Not only is it a place where everyone can enjoy rest, recreation and nature, it's also become an attractive venue for many outdoor events and, all in all, has made a significant contribution to the community life of Mawdesley, for almost a decade. For more details on the Green's facilities, fundraising events, development and management (solely by volunteers), please contact Rod Collins on 01704 822781"
MAWDESLEY, ORMSKIRK, L40.
History of the Green
Edit
Opened in 2000.
Millennium Feature
Edit
Other Features
Edit
Fenced Playground
Nature & Wildlife
Edit
Mawdesley run regular events on the Green, including running, bonfire nights and music events.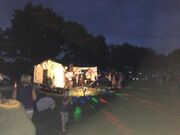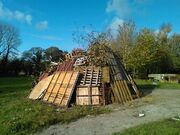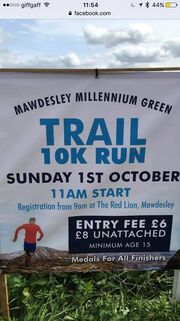 £6,900 Grant from Big Lottery Fund in 2008.
Facilities
Edit
Seats, Picnic Bench, brick barbecue.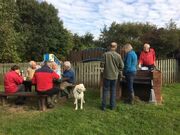 Nearest Millennium Greens
Edit
External Links
Edit