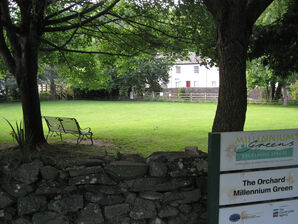 The Orchard
Millennium Green is in Buckfastleigh, Devon. The Green, otherwise known as
Millman's Orchard
is in the centre of Buckfastleigh.
At the eastern part of the centre of town, within a Conservation Area and Dartmoor National Park - bounded by Station Road and Dart Bridge Road, in Buckfastleigh Devon TQ11 0BZ. The Green is bounded by water on two sides- the Mardle on the North side and Dean Burn on the west.
History of the Green
Edit
Millennium Feature
Edit
Other Features
Edit
The green has a canopy structure for music, drama and other performances.
Nature & Wildlife
Edit
We have a large selection of ducks and other wild life.
The Orchard
Edit
The Green comprises of two parts separated by a traditional stone wall, an orchard with a variety of trees and a large green community space.
Volunteers
Edit
Grants and Fundraising
Edit
Sales from the Afternoon Tea go towards upkeep of the Green.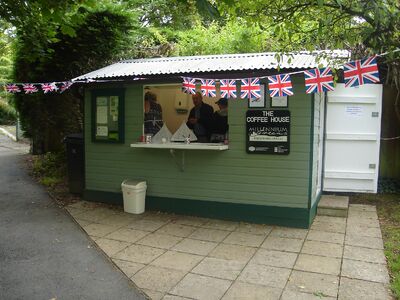 Awards and Recognition
Edit
The Coffee shop was given a Food Hygiene rating of 5/5 for 2015.
Nearest Millennium Greens
Edit
External Links
Edit