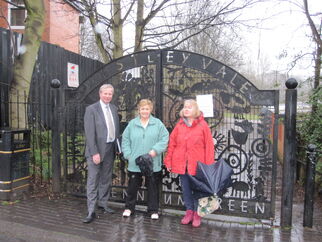 Westley Vale Millennium Green is in Birmingham, West Midlands. The site is 5.5 acres and borders a canal.
Access from The Avenue, the end of Malvern Road and The Old Vineries canal bridge.
General Description from Local Website
Edit
"This five and a half acres of green space had been a bit of a wilderness for quite a few years, originally being Birmingham City Council allotments. It is named after the little stream, Westley brook which runs through the site. It also borders The Grand Union Canal and is close to the oldest canal bridge in Birmingham on this canal, (no.86). The Grade II listed Vineries Bridge,(c.1794). It is a haven for wildlife with many mature trees, a natural boggy area as well as a grassy area with benches for the humans to enjoy.
The site has 3 access points; the main ornamental gates are on The Avenue, decorated with cast iron creatures designed by the local primary school – Cottesbrooke Infants. There is also a gate at the bottom of Malvern Road (usually locked at dusk) and an entrance from the Vineries Canal Bridge at the bottom of Woodcock Lane. It is steeply embanked next to the canal, and steps take you to an area known locally as 'the beach' where a glade meets the water's edge."
History of the Green
Edit
Millennium Feature
Edit
Other Features
Edit
The Green has Westley Brook running through it and it borders a canal on one side. It also has a boggy area.
Nature & Wildlife
Edit
Fundraising & Sponsorship
Edit
Tree Grant Awarded
Edit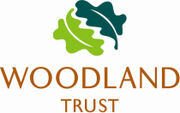 The Green was awarded several hundred tree saplings by the Woodland Trust in 2012.
Nearest Millennium Greens
Edit
External Links
Edit